Dubai is a captivating travel destination where a hypermodern boom metropolis meets Arabic traditions and hospitality. It boasts fantastic beaches, a vast array of hotels and resorts, as well as some of the finest shops and restaurants. Few can resist dreaming of a vacation in Dubai, but sometimes, a few questions linger in the back of one's mind. The Middle East is certainly distinct from destinations like Miami or Mallorca. Here are some points that might help you make the decision to embark on a journey to this unique destination.
Isn't Dubai Quite Expensive?
Dubai is often regarded as the epitome of luxury, with its upscale restaurants and expensive hotels. However, this metropolis on the Persian Gulf has much more to offer than its high-end 5-star establishments. The hospitality industry here is incredibly diverse, offering a wide range of accommodations, including 1 to 3-star hotels, simple guesthouses, and even a youth hostel. Dubai provides suitable lodging options for every budget.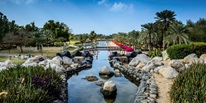 The same holds true for dining and activities; there are both budget-friendly and more expensive options in all categories. Many facilities can be enjoyed for free or at a reasonable cost, from public beaches to green havens like Safa Park, Dubai's largest garden area. To help you experience Dubai at its best, here are the 10 best highlights of Dubai you should see!
How Do I Get Around in Dubai?
Getting around in Dubai is quite convenient. Rental cars are a popular mode of transportation because fuel is affordable in the region, and the road network is well-developed. However, parking spaces can be scarce and sometimes expensive. On the other hand, taking a taxi in Dubai is significantly cheaper than in Europe. Since all vehicles are equipped with meters, the prices charged are always fair and accurate, with plenty of taxis available around the clock.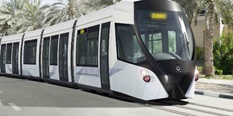 Furthermore, Dubai offers a comfortable and cost-effective means of transportation with its fully automated and mostly above-ground Metro system, often referred to as the Skytrain. There are two Metro lines, and a day pass costs approximately €5.50, allowing easy and congestion-free access to all attractions and even the International Airport. The trains and stations are fully air-conditioned, provide Wi-Fi, and offer seamless transfers to the Dubai Tram, mainly operating in the beautiful Dubai Marina area.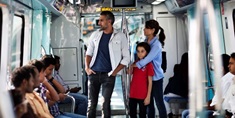 In addition to public buses serving other parts of the city, there are also two providers of Hop-on/Hop-off tours (big bus tours and city sightseeing-Dubai). These tours provide visitors with a comprehensive overview of the city on various routes.
What Is the Appropriate Dress Code in Dubai?
In general, you can dress as you like in Dubai. However, out of respect for the local culture, it is advisable to keep your shoulders covered and avoid wearing overly short dresses or skirts (knee-length is a good guideline). When visiting a mosque, it is necessary to wear long clothing that extends to the ankles and wrists, and women should also cover their hair.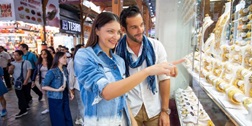 At the beach and by the pool, swimwear is, of course, perfectly acceptable. On the other hand, wearing swim trunks or a bikini in a souk or shopping mall may attract disapproving looks. You will feel more comfortable in such places if you are dressed in casual leisurewear.
Is It Acceptable for Tourists to Hold Hands in Dubai?
According to local customs, men should refrain from offering their hand in greeting or farewell to an Arab woman. Instead, it is advisable to wait and see if she initiates it herself. Tourists should also be mindful of displaying signs of affection – holding hands is acceptable, but public kissing is not.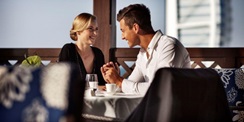 By the way, Dubai is one of the safest cities in the world! Women can confidently enjoy their vacation here on their own without facing any form of harassment.
Is Alcohol Served in Dubai?
Having wine with your meal or enjoying an evening drink in Dubai is not a problem. Alcohol is served in establishments that hold the appropriate licenses, such as most major hotels, lounges, and clubs. The minimum legal drinking age is 21 years.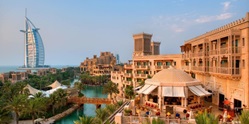 It's essential to note that inappropriate behavior under the influence of alcohol and drunk driving are absolutely not tolerated in the Emirates. Furthermore, the possession or consumption of illegal drugs is strictly prohibited, with no exceptions.
When Is the Best Time for a Vacation in Dubai?
Dubai is a fantastic beach destination, especially during our winter season (Europe and North America). The most pleasant temperatures occur during the winter months, averaging around 23 degrees Celsius (often reaching up to 27 degrees) during the day, and the water temperature at the beautiful beaches hardly drops below 22 degrees. This time of year is also ideal for desert excursions.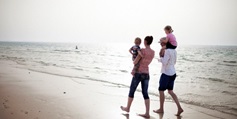 In the summer, temperatures soar to 40 degrees Celsius and above, with the hottest months being July and August. During this period, tourists tend to stay by the pool or in cool lounges and shopping malls. However, both this travel season and the fasting month of Ramadan have their advantages: Hotels are more affordable during these times.
Is It Possible to Travel to Dubai during Ramadan?
Ramadan is the most important month in the Islamic calendar, lasting for one month. Muslims are required to observe introspection during this time and fast from sunrise to sunset, which generally slows down the pace of life. Tourists and non-Muslims are not obliged to fast (although giving it a try can be a respectful gesture), but they should refrain from eating, drinking, or smoking in public. However, hotels and shopping malls have restaurants that remain open and use privacy screens to avoid disturbing those who are fasting.
Furthermore, tourists can participate in special rituals during Ramadan. A delightful Suhoor meal is served before sunrise, consisting of fruits, sweetened cereals, yogurt, and puddings. After sunset, Muslims break their fast with a lavish Iftar meal, making it an excellent opportunity for tourists to explore traditional cuisine through special menus in hotels or at Iftar tents in the city. Shopping malls also have extended hours, and there's much to discover at the Ramadan night markets.
I hope that these practical tips for Dubai have been helpful and informative. Remember to dress modestly, respect local customs and laws, and stay hydrated in the hot desert climate. Dubai is a fascinating destination with plenty to see and do, from visiting the world's tallest building to exploring ancient souks and modern shopping malls. Keep these tips in mind and you're sure to have a safe and enjoyable trip to this bustling city. Happy travels!